Jews established in Norway around 1851 when a law prohibiting their entry was revoked. The Jewish Community became organized at the end of the century.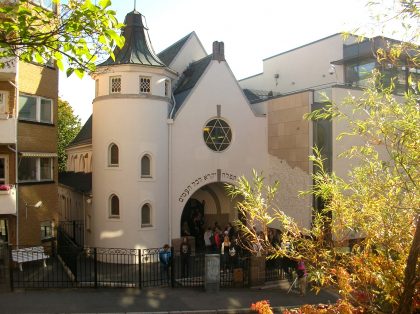 In 1920, two synagogues were opened. In 1930, the Community only numbered 852 persons. During the Holocaust, half of the Jews escaped, mostly to Sweden. The rest were deported and murdered.
Oslo's Jewish community centers around the  Mosaiske Trossamfund, one of the two synagogues built in 1920. This Orthodox Ashkenazi synagogue offers daily services. It became quite active in the 1980s when Michael Melchior, the son of Rabbi Bent Melchior, became Oslo's rabbi. In 1992, the Community celebrated its 100th anniversary.
The adjacent building houses the community center.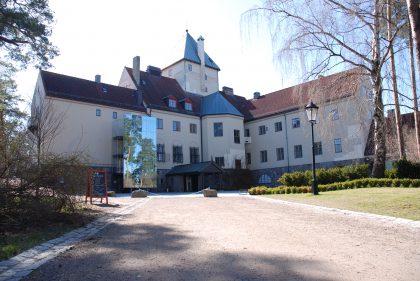 In 2006, with the help of restitutions made to the Jewish Community in compensation for the assets confiscated by the Nazis, the  Norwegian Center for Holocaust and Minorities Studies was established. A permanent exhibition about the Holocaust is open to visitors. The Center is actually located in Quisling's former villa.
The city also has a  Jewish museum which is located where the other synagogue built in 1920 used to be. It was officially inaugurated in 2008 by Haakon, the Crown Prince of Norway. The Museum holds a permanent exhibition and offers pedagogic programs to schools in the region.