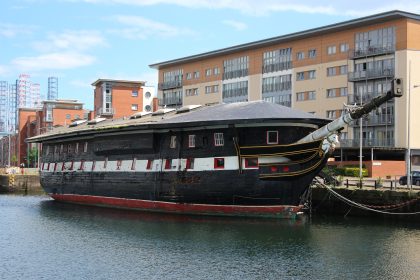 The presence of Jews in the city of Dundee dates back to the middle of the 19th century when fabric merchants from Hamburg came to do some shopping in the city. Some settled there and quickly assimilated into the population.
Dundee's first synagogue was built in 1878 at Murraygate. The Jewish Year Book of 1901 lists 127 Jews in Dundee. The synagogue moved to Meadow Street in 1920 thanks to the donation of Sir Maurice Bloch. Among the famous contributors to the construction of the synagogue was a certain Winston Churchill, who was then Member of Parliament for Dundee.
However, fifty years later, the community numbered only about thirty people. The district of Dundee where the synagogue is located is completely renovated and it destroyed. Another venue for prayers between 1978 and 2019. There is also a Jewish cemetery in Dundee.
Dundee Jewish Community has been renamed  Tayside & Fife Jewish Community.