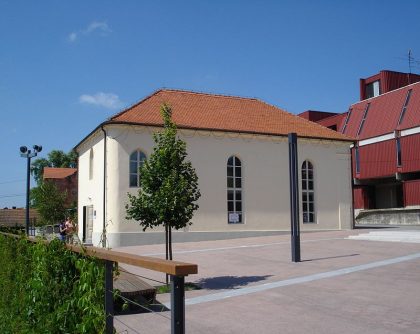 The Lendava city council is working to renovate to old synagogue, built in 1866, and turn it into a cultural center featuring a permanent exhibition on local Jewish history. Seriously damaged by the Germans during the war, the synagogue was later sold to the city by the Federation of Yougoslav Jewish Communities, which then used it as a warehouse. The former Jewish school, active until the 1920s, was located next to the synagogue.
The Jewish presence in Lendava probably dates from the end of the 18th century with the arrival of Jews from Hungary. They first met in a house to pray, then rented a hall in 1837 where the community met regularly. Six years later, the city's first synagogue was built.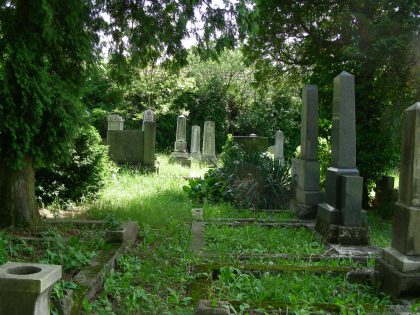 Renovation work on the new synagogue began in 1994. Few of the original elements remain, except six metal pillars and part of the stairs. The city therefore asked the Jews of Lendava and surrounding villages to participate in the renovations in order to come closer to the spirit of the original construction.
In April 2019, President Borut Pahor paid tribute to the victims of the Holocaust in Lendava in an official ceremony in the company of survivors. The president also laid a wreath at the Dolga Vas cemetery, the largest Jewish cemetery in Slovenia, together with the mayor of the city Janez Magyar.
The  Jewish cemetery, which dates back to the late nineteenth century, was renovated in 1989 after vandals damaged around 40 gravesites. In all, it contains 176 graves and features a memorial to the victims of the Shoah put up shortly after the war by survivors. It is located near the village of Dolga Vas, on the road leading toward the Hungarian border.