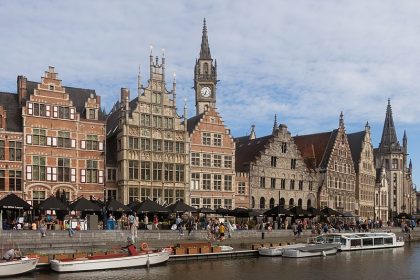 Ghent is a city known, like Liège, for its student life, but also as an important cultural centre, its port and its ancient textile activity.
The Jewish presence in Ghent seems to date back to the 8th century according to some sources. The Jews were expelled from the city in 1125, but were allowed to settle again in the following century. In the following century they were allowed to settle again, only to be expelled again as a result of the Black Death and the false accusations that accompanied it.
Their timid return began in the 18th century. In 1756, only one Jew from Ghent was recorded as working as a jeweller. The Jewish population increased under French rule at the end of the century. In 1817 there were 107 Ghent Jews, most of them from the Netherlands. The Dutch had a synagogue in the city, but it was under the control of the Brussels Synagogue. The Jodenstraatje, the 'Jewish alley', was designated at that time and the community obtained a site for a Jewish cemetery.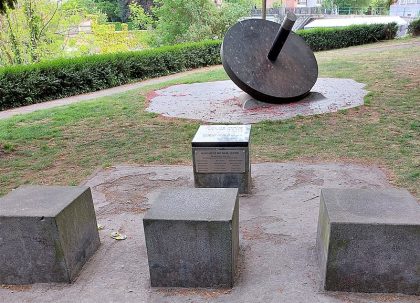 In 1875 there were 180 Jews in Ghent, and on the eve of the Second World War the Jewish population of Ghent was 300, an increase due to the arrival of Jewish students from Eastern Europe enrolled at the University of Ghent, in particular at the Polytechnic.
Following expulsions and deportations, only 150 remained at the end of the war, largely saved by the solidarity of their non-Jewish fellow citizens. Israeli students were integrated into Ghent life in the post-war years. For about twenty years, the congregation met in a refurbished synagogue. In 1995, however, the building became too dilapidated. Since then, the Ghent Jews have been meeting in a room lent by a Protestant Centre.
The Michael Lustig Monument, named after the former Ghent rabbi, commemorates those murdered during the Holocaust. It is in the form of a spinning top on which the names of the victims are engraved.
Sources : Encyclopaedia Judaica, Consistoire, Politique et Religion : le Consistoire Central de Belgique au XIXe siècle