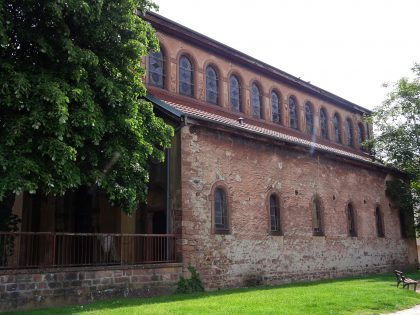 The Jewish presence in Guebwiller dates back to at least the 13th century. About ten families lived there. This encouraged the inauguration of a synagogue at the beginning of the 14th century.
Nevertheless, following the persecutions of 1349, this community ceased to exist. As in other cities in the region in the following centuries, their presence was very limited and generally reserved for daytime trade.
Following the emancipation of the Jews of France during the Revolution, Guebwiller attracted Jewish families, which numbered 40 at that time, and then 80 families on the eve of the 1870 war.
Designed by Hartmann in a Roman-Byzantine style, a  synagogue was inaugurated in 1872. Partially destroyed by the Nazis during the Holocaust, the synagogue was restored in 1957. Now owned by an association, it was listed as a historical monument in 1984.
Sources : Encyclopaedia Judaica, judaisme.sdv.fr, leparisien.fr