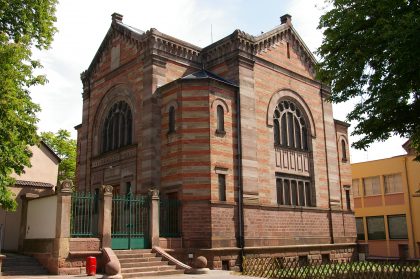 The Jewish presence in Sélestat seems to date from the 14th century, marked in particular by the presence of a synagogue on rue des Clefs. Destroyed in 1470, a building was acquired by the community in rue Sainte-Barbe to establish a new synagogue.
Expelled several times from the 14th to the 17th centuries, the Jews were allowed to participate in fairs and markets during the day. The French Revolution and the emancipation of the Jews as citizens led to a settlement in the cities at a relative pace. Thus, only six Jewish families lived in Sélestat in 1814, then about twenty in 1836. In that year a new synagogue was built in a building adjacent to the previous one.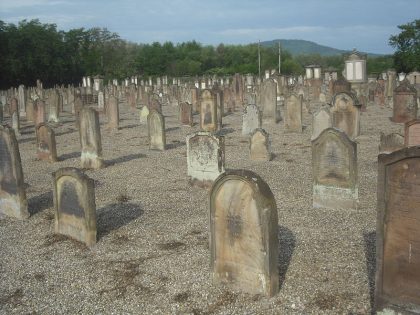 The development of the Jewish community in the second half of the 19th century encouraged the construction of a  synagogue in 1890 according to the plans of Jean-Jacques Stamm and Antoine Ringeisen. Inspired by the Romanesque exterior, its interior decoration is quite modest. It had a mikveh. During the Shoah it was desecrated by the occupiers. The synagogue was restored in the 1950s with the help of the Ministry of Reconstruction.
The  Jewish cemetery of Sélestat dates from 1622 and was founded by the Jews of the city and the region. In 1948, a Memorial of the Deportation was erected there. The cemetery was classified as a historical monument in 1995. 4000 graves have been identified. Visits are organized, especially during the European Days of Jewish Culture, as was the case again in 2021.
Sources : judaisme.sdv.fr dna.fr