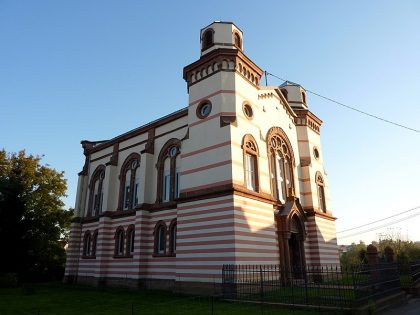 The Jewish presence seems to be quite old. A synagogue welcomed the faithful in the 19th century. It was inaugurated in 1827 and restored in the 1860s. At that time, Soultz-sous-Forêts played an important role in Jewish religious institutions.
Nevertheless, it was demolished in 1897 to be replaced by a new  synagogue. Destroyed during the Holocaust, the synagogue was restored after the war and reopened in 1962. But becoming too large for a diminished Jewish population, despite the arrival of Jews from North Africa, it was divided into several parts. If an oratory was maintained, a space for young people was created.
Classified as a historical monument, the synagogue was again transformed from the inside to accommodate the Cercle d'Histoire d'Alsace du Nord. The synagogue is regularly open to visitors during the Heritage Days and the European Days of Jewish Culture, as was the case again in 2018.
In 2013, restoration work was carried out at the  Jewish cemetery of Soultz-sous-Forêts.
Sources : judaisme.sdv.fr, dna.fr