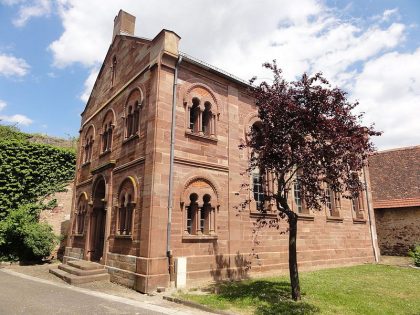 The Jewish presence in Westhoffen seems to be very old, as evidenced by the existence of a prayer room in the 17th century, probably dating from 1626. At that time, there were about 100 Jews in Westhoffen.
The following century, the community benefited from a synagogue, built in 1760. The synagogue, faced with the development of Jewish life, soon proved to be too small, as the town had nearly 300 Jews at the time of the French Revolution.
The decision to build a new  synagogue was taken by the city council in 1860 and it was inaugurated in 1868. Nevertheless, the community diminished over time, with only 147 members at the beginning of the 20th century.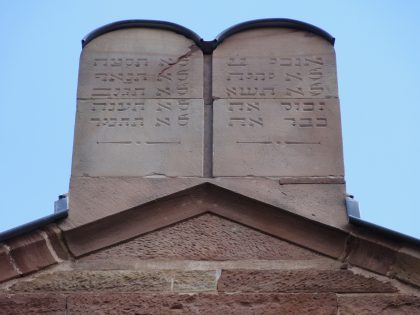 The synagogue, in the neo-oriental style, was classified as a historical monument in 1990. Among the personalities who came from this city were the Prime Minister of the Popular Front Léon Blum and the Prime Minister of General de Gaulle, Michel Debré.
In 2019, the  Jewish cemetery suffered a desecration of a hundred graves, adding unfortunately to a long series of such criminal events. But the magnitude of this vandalism sent shock waves through France and strengthened the national mobilization against anti-Semitism.
Sources : judaisme.sdv.fr, dna.fr