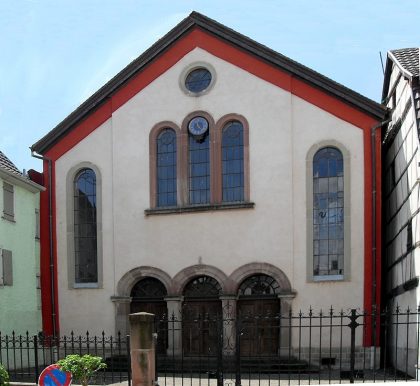 The Jewish presence in Wintzenheim seems to be very old and important, the city having been the seat of a rabbinate since 1808.
If we find traces of a synagogue in the 18th century, the one which remains today probably dates from 1750 and benefited from restoration works in 1828 and 1870.
The  synagogue was classified as a historical monument in 1995. In 2000, on the occasion of the 250th anniversary of the synagogue, a great ceremony was organized. In the presence of many political and religious personalities, but also of descendants of Wintzenheim Jews.
This anniversary marked its re-inauguration, following work on the roof, the stained glass windows and the interior of the building.
Sources : judaisme.sdv.fr