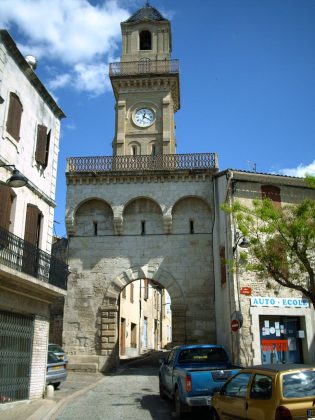 Four hundred Jews lived in Posquières in the 12th century, according to the Benjamin of Tudela's travels. A city where, as the author recounts, a community very much invested in study and research was maintained. Like other towns in the region at the time.
Benjamin of Tudela notes the presence of a Talmudic school run by Rabbi Abraham ben David. Which wouldn't be just a local reference, but an international one, with people willing to travel long distances to ask him a question.
It also housed many European students without resources. His comments have also been incorporated into the Talmudic corpus, as recalled in the book Les Juifs de Montpellier et des terres d'oc by Michaël Iancu.
His son, Isaac de Posquières, is considered the "father of Kabbalah". His comments and questions on the notion of divinity and other mystical matters are respected by these students who will continue to develop the study of Kabbalah in the region.
In 2019, a commemorative stele was unveiled in the  ancient Jewish cemetery of Vauvert, the current name of the town of Posquières.