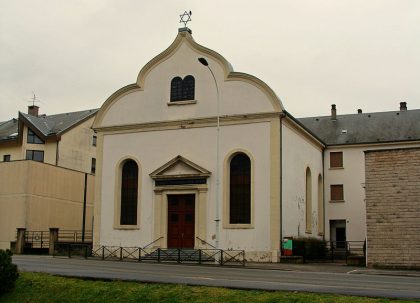 The Jewish presence in Forbach seems to date from the 17th century. Very few people were affected until the middle of the 18th century. An oratory was installed in 1733 and a small Jewish quarter began to form on rue Fabert.
If on the eve of the French Revolution a complaint was lodged about the quota of Jews exceeding the authorized number, the wind of emancipation had rapid effects in the region and more particularly in Forbach. Thus, Lion Cahen became, in 1799, the first Jew to lead a medium-sized town in Lorraine, appointed municipal agent acting as mayor. A provisional but revolutionary appointment.
Despite certain tensions, the Jewish population of Forbach increased in the 19th century, with 314 Jews constituting just over 10% of the population.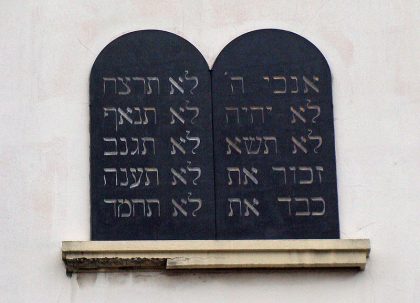 Much work was necessary during the 19th century to renovate the  synagogue, built in 1836 on land purchased seven years earlier. They took a long time and were completed in 1929. A sign of their successful integration into the city, several Jews were mayors of Forbach at the start of the 20th century: Marx Haas, Félix Barth and Ernest Klauber.
The Shoah had devastating effects on the Jews of Forbach. 115 will be deported, among them Hazan  Henri Kaufmann, holder of the 1914-18 War Cross. In memory of his memory, the city gave him a street name. Residents of Forbach and the region made courageous decisions, saving Jews. Among them, the niece of the bishop of Metz, Monsignor Heintz, who hid the family of Benjamin Cahen who became president of the community from 1959 to 1980.
At the Liberation, the synagogue, which had been used as a depot of goods by the occupants, was restored.
Hundreds of Forbach Jewish families lived in the city in 1980. However, these figures have declined drastically in recent years. The synagogue was consequently decommissioned by the consistory and taken over by the city in 2015 and transformed into a place of culture.