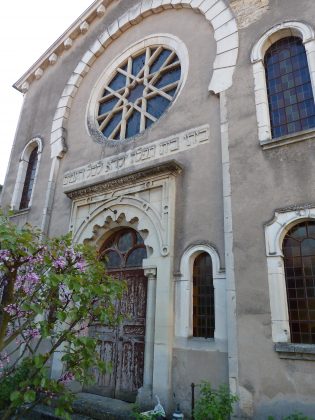 A very old Jewish community, Toul has hosted many great religious figures such as tosafists.
Following threats of eviction from the region by religious authorities at the start of the 18th century, around 100 Jewish families were authorized by Duke Leopold to stay.
Léon Cohen, an important figure in local Jewish life, would take part a century later in the General Assembly convened by Napoleon.
The  Toul synagogue was built in 1912. There were then nearly 500 Jews in the city.
Now disused, architecturally it still testifies even today to that time when Jewish life shone in the region.