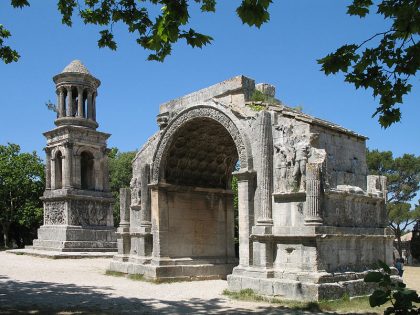 The Jewish cemetery is not far from the Saint Paul de Mausol monastery. Most of the tombstones date from the nineteenth century, although this was also the site of the medieval cemetery.
The Jewish presence in Saint-Rémy-de Provence dates from at least the 14th century. A document from 1339 signed by the judge of Tarascon concerning a Jewish butcher's shop attests to this.
Texts mentioning the existence of vines belonging to Jewish families at the time have also been found. The Jewish community lived mainly in the neighborhood nicknamed "La Jutarié". near the parish church of Saint-Martin.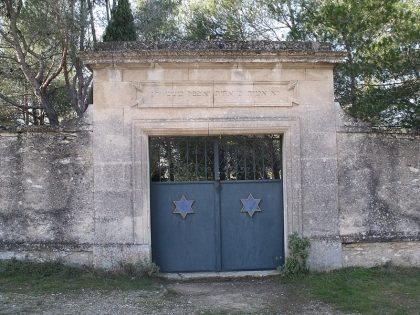 An act of 1400 mentions the presence of a synagogue in Saint-Rémy as well as a Jewish school and a Jewish cemetery …
The surrounding wall and the gate of the cemetery were built in 1847 by the town hall. The last burials date from the First World War. Disused since 1977, the Jewish cemetery of Saint-Rémy was recognized as a Historic Monument in 2007.
As in most towns in the region, the Jewish presence between the expulsion of 1493 and the French Revolution was very limited. At the end of the 18th century, around fifty Jews settled in Saint-Rémy, most of them coming from Comtat Venaissin.