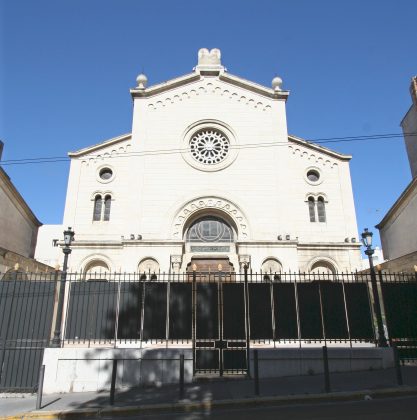 The presence of Jews in Marseille seems to date back to the 6th century, attested by Grégoire de Tours, but probably dating from the Roman Empire. Particularly with the arrival of Jews from Clermont-Ferrand who fled persecution. As in many French cities at the time, there is a street of the Jews in the Middle Ages, as well as other places indicating their presence.
In the 12th century, two communities developed. The first in the lower part of the city, under the authority of the viscount and the second in the heights under the dominance of the cardinal. The traveler Benjamin of Tudela evokes these communities in his stories.
According to him, yeshivot continued their education in the upper part of the city. The lower part, near the port, favored the influx of merchants, although the Jews did little work in the maritime sectors. Although they obtained citizenship status in 1257, the Jews of Marseille were subject to substantial restrictions.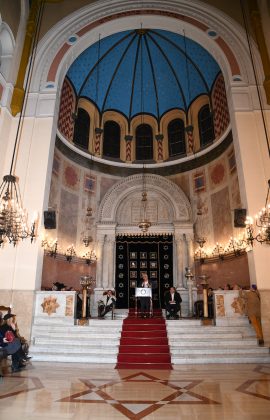 In the 14th century, the two communities unified, while restrictions eased. There were then three synagogues and a mikveh. In 1484-1485, the Jewish quarter was attacked. Many of them were pillaged and murdered.
Emigration limited by the appeasement organized by the municipality the following year, and a few years later by the arrival of Jews from Spain following the Inquisition. Nevertheless, an expulsion notice from Provence was decreed in 1500-1501, accompanied by numerous conversions.
The 18th century saw the arrival of other Jewish families and the establishment of a new community. A small synagogue and a Jewish cemetery were created.
If the community had only 450 members in 1808, it evolved rapidly: 1000 in 1821 and 2500 in 1865. A Jewish school was created as well as a synagogue, rue Breteuil, still in operation.
Built from Nathan Salomon's plans in 1860 and inaugurated on September 22, 1864, it even became the  Grand synagogue. A place of study, it also hosts many festivities.
During the Holocaust, after the invasion of the Free Zone, the hunt for Jews was intense, leading to arrests and deportations, and the sacking of the synagogue.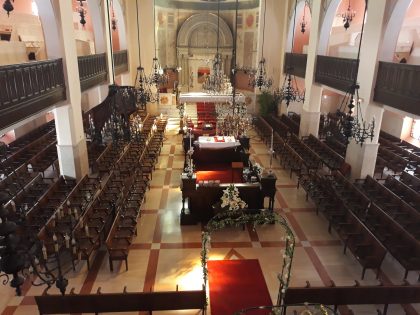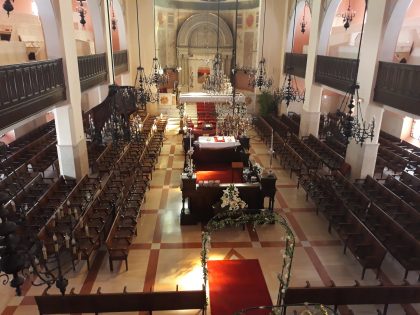 Following the Liberation, Marseille counted between 5 and 10,000 Jews, mainly from Provence, Alsace and North Africa.
The latter came in greater numbers following decolonization and participated in the reconstruction and development of the community. In 1969, 65,000 Jews lived in Marseille.
Albert Cohen dedicates many pages to the city that welcomes him as a child in his novels Mangeclous, My Mother's Book and O you human brothers, be it his glorious character Scipio, moments of sweetness on the Canebière but also of his first confrontation with anti-Semitism.