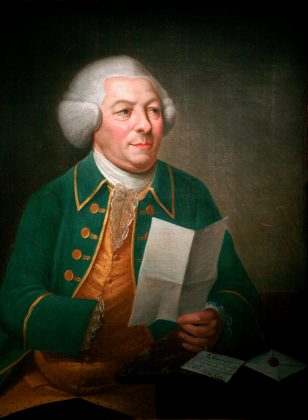 In this suburb of Strasbourg one can see a fine eighteenth-century  mikvah. A room dedicated to Davis Sintzheim (the first Grand Rabbi of France and director of the Talmudic school in Bischheim between 1786 and 1792) retraces the history of the Jewish community and houses temporary exhibitions.
The Jewish presence in Bischheim seems to be very old. Many Jews who worked during the day in Strasbourg without having the right to live there, lived in family in Bischheim. This was probably already the case at the beginning of the 17th century.
If there were a little less than 40 Jewish families in Bischheim in 1774, this number doubled in ten years. In the middle of the next century, 759 Jews lived in Bischheim. But this number gradually decreased, reaching less than 300 at the turn of the 20th century. In 1936, half of them died in the Holocaust. The community tried to rebuild itself after the war. There were 52 Jewish families in 1959.
Among the great people who lived in Bischheim, how can we not mention Cerf-Berr. Having played a great role in the emancipation of the Jews. In particular thanks to the text of the philosopher Moses Mendelsohn who wrote a plea for the improvement of the situation of the Jews in Europe. This text influenced other intellectuals, religious and political leaders who helped to advance access to citizenship for the Jews of France. David Sintzheim, Cerf Berr's brother-in-law, became the first Chief Rabbi of France and presided over the Sanhedrin assembled by Napoleon. Among the other personalities of the city was Chief Rabbi Isaac Baer, who had one of his successors, Zadoc Kahn, as a student in the city.
The first synagogue in Bischheim was founded by Cerf Berr around 1780. The place quickly became too small, and another synagogue was inaugurated in 1838. At that time, the city also had a Jewish school with about 100 students. There was also a mikveh belonging to David Sintzheim. The  synagogue was destroyed during the Second World War and rebuilt in 1959.
For a long time, the Jews of Bischheim were buried in the cemeteries of Rosenwiller and Ettendorf. Since 1797, the community has a  cemetery, located between Bischheim and Hoenheim.
Sources : Encyclopaedia Judaica et judaisme.sdv.fr