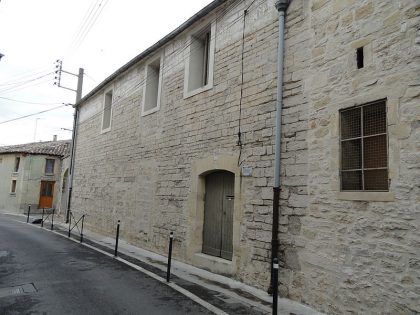 In his Book of Travels, Benjamin of Tudela mentions the Jewish community of Lunel. As well as the active study of texts by students and the spiritual leader Rabbi Meshoullam. According to Tudela, Meshoullam was surrounded by his five children during his activities. Children who later became rabbis: Joseph, Isaac, Jacob, Aaron and Asher.
For this community of only 300 members, according to the traveler's writings which are widely used by many historians as an important source of reference for this era, it is all the more remarkable to see him mention the presence of other rabbis in the city. Further evidence of the intellectual golden age of medieval Judaism in Lunel and in the region of Languedoc in general.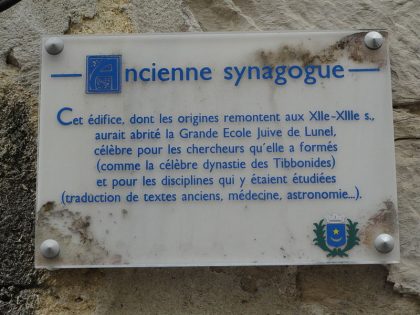 According to the book Les Juifs de Montpellier et des terres d'oc written by Michaël Iancu, Meshoullam encouraged the development of literary and scientific knowledge in the region. Notably by asking Judah ibn Tibbon to translate Bahya ibn Paqqûda's work from Arabic to Hebrew.
Jewish and Arabic literatures being very close in their development during this golden age. Meshoullam would thus have encouraged many authors and translators in their work and their sharing way beyond a simple regional project.
Concerning the five sons of Meshoullam mentioned earlier, some turned towards science and others towards mysticism. Asher led an ascetic life, becoming a great Talmudic reference and the author of halachic works.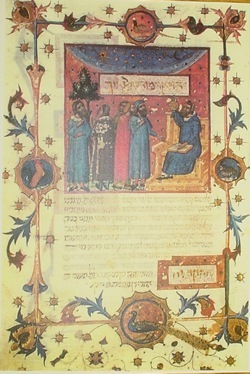 This did not prevent him, on the contrary, from taking a close interest in Neoplatonic philosophy.
As for his brother Jacob, he also led a life as a Nazir ascetic, devoting himself entirely to studies. He was one of Abraham b's students. David de Posquières.
Jonathan ben David ha-Cohen succeeded Rabbi Meshoullam as the supreme rabbinical authority of the city of Lunel. Author of commentaries on the Talmud and the Mishnah, he also maintained a regular correspondence with Maimonides.
A letter addressed to Maimonides was found much later in the Guenizah of Cairo and is currently kept at Oxford's Library. Jonathan and his students asked him astrology questions and asked him for the possibility to obtain a copy of Maimonides' Guide to the Perplexed.
Judah ibn Tibbon (1120-1190), a doctor fleeing the intolerance of the Almohads, had as his main baggage when he settled in Lunel in 1150, books in Hebrew and Arabic, probably from Granada.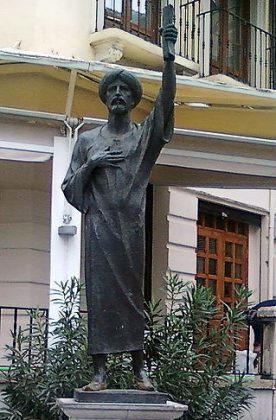 Apart from Meshoullam's commission for ibn Paqqûda, he translated many Judeo-Arab works throughout his life. Among his translations, we can note those of texts by Saadia Gaon and Juda Halevi. He was rightly nicknamed "Father of Translators".
His son, Samuel ibn Tibbon (1150-1232), entered into posterity for having translated Maimonides' Guide for the Perplexed. He recounts in the prologue to his translation how the rabbis of Lunel were impatient to receive Maimonides's work and endeavored to devote themselves to facilitating the rapid and complete translation of the work.
Paul B. Fenton proposed a translation of correspondence from Maimonides's son revealing the father's strong esteem with the scholars of Lunel. Ibn Tibbon, translated other Arabic and Greek works, continuing the spirit of sharing of the Golden Age.
Today, medieval remains of an  ancient synagogue can be found at the Hôtel de Bernis. A plaque was placed on one of its walls.