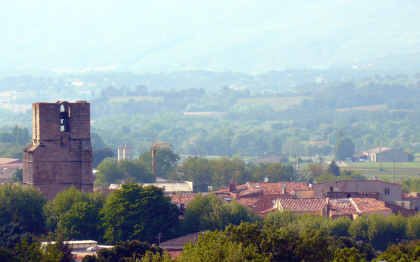 An important village in the Middle Ages -it has a studium papale– Trets had a Jewish community that lived in the present-day rue Paul Bert, known in those days as the carriera judaica or judea. The Jewish quarter in Trets is not unlike that in Gerona, Catalonia. Sadly, there has been no restoration so far. The medieval facade on rue Paul Bert could be a vestige of the synagogue.
According to the research of Fred Menkès, cited by Danièle Iancu-Agou in her book Provincia Judaica: Dictionary of historical geography of the Jews in Medieval Provence, Trets appeared in 1283 among the list of cities (with Cadenet, Istres, Lambesc, Lançon, Pertuis and Saint-Maximin) authorized to own a synagogue and a Jewish cemetery for an annual royalty in pepper.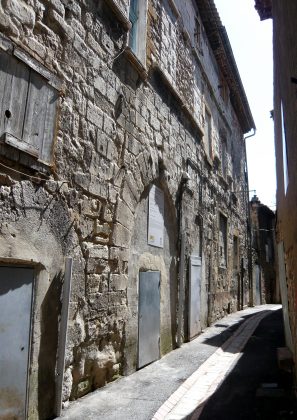 Documents dating from 1326 mention a Jewish quarter near the current rue Paul-Bert. Their arrival probably dates from the 13th century and is attested from 1308, renting houses there, remaining the property of nobles and local personalities. The city is then very welcoming towards the Jews, allowing many families undergoing a difficult situation in other cities of the region to find refuge there. Thus, between 1325 and 1339 one finds in Trets four Jews called "de Hyères".
After two decades they become owners and will subsequently be allowed to acquire property in other parts of the city. The Jewish community became prosperous from the 1330s and real estate purchases were added to those of vines, mainly to prepare the ritual wine and not for trade.
The synagogue is said to date from 1283, the year of the document authorizing its construction in the city. It was located in the old rue des Juifs, now called rue Paul-Bert. The activities of the small Jewish community in the city are managed there, in particular social works to help the poor. The Trets synagogue was sold in 1493, in the wave of forced conversion and expulsion. Uncertainties remain today about the building on this street that would have housed the synagogue, despite recent research.