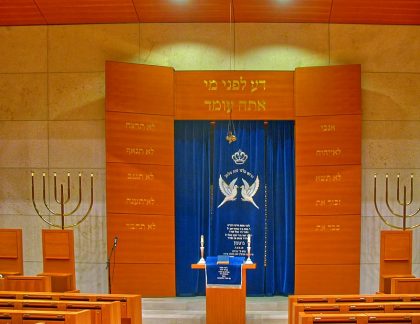 Traces of Jewish presence in Munich date back to at least the 13th century. The Jews had a synagogue and a mikve.
During the next four centuries, Jews were alternately welcomed and more regularly excluded from Bavaria, depending on the rulers in power and accusations of ritual crimes, and their places of worship were destroyed. Only a few Jews remained in Munich.
Development of the Jewish community
It was not until the beginning of the 19th century that the situation improved for Munich's Jews. At the turn of the century, 150 Jews remained. They were gradually integrated into the city and allowed to participate in civic and commercial activities. The arrival of Jews from Eastern Europe increased the number.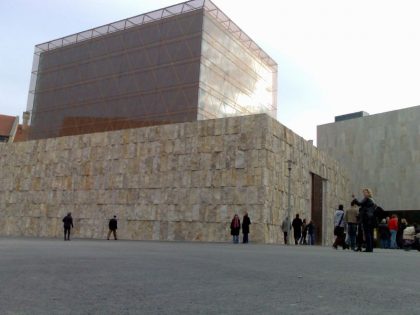 The rise of Nazism put an end to this development. After the Nazis came to power in 1933, disenfranchisement and violence against Jews accelerated. At the same time, the exodus of some of Munich's 10,000 Jews was accelerated. Between 1933 and 1938, one third left the city. 4500 were deported, only 300 returned.
Reconstruction of Jewish life after the war
The few survivors tried to rebuild a community after the war. This community grew to 3500 members at the turn of the 1970s. In 1972, during the Olympic Games held in the city, Palestinian terrorists murdered 11 Israeli athletes.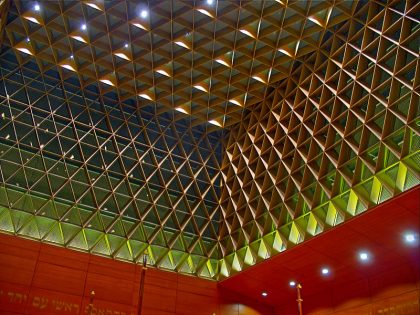 A Jewish bookstore opened in 1982 and by the end of the decade there were more than 4,000 Munich Jews. This number increased again, mainly due to the arrival of Jews from the former Soviet Union after the fall of the Berlin Wall.
The  liberal synagogue Beth Shalom opened in 1995. A  Jewish community center was opened in 2006, including a school, the Ohel Jakob synagogue, a library and a museum.
One of the people responsible for the rebirth of Munich's Jewish community was Charlotte Knobloch. As a child in hiding during the war and the daughter of a public prosecutor, she became the president of the Jewish community in Munich. She led the project to build the community center.
In 2022, the city has 9500 Jewish residents, making it the second largest city in Germany.