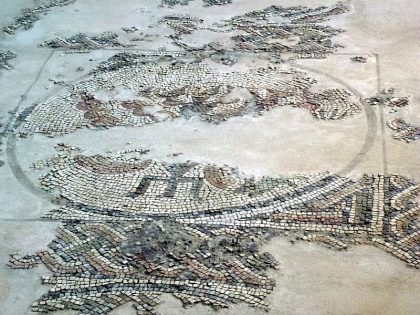 The South is very different from the rest of the Italian peninsula because of the Jewish presence that was brutally interrupted by the expulsion of 1510, as this is reflected in the rather small archaeological heritage.
The Orthodox Jewish community today does not exist as such in Calabria, as there are few practising Jews and a few dozen are on their way back or converting to Judaism. For this reason, Calabria depends on the community of Naples, but it is rich in Jewish history. However, a new breath of fresh air has come from the United States thanks to a progressive Jewish woman, Rabbi Barbara Aiello, an American-Calabrian, who is determined to contribute to the resurgence of the anusim, the descendants of the Jews of the south who were forced to convert at the beginning of the 16th century. In 2007 she created the Ner Tamid (Eternal Light) synagogue in Serrastretta (province of Catanzaro), with the aim of reviving this Calabrian Judaism that has existed for centuries in a latent state and that was just asking for it under the southern Italian sun.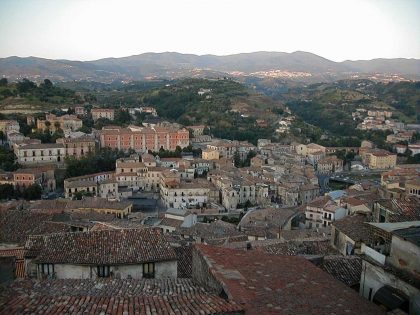 A historical presence that is currently documented, for the various Calabrian localities, by the blog and Facebook page, Jewish Calabria – Cultura e retaggio ebraico.
Of all this Calabrian history, we recall that Shabbetay Donnolo, a famous physician and philosopher, operated in Rossano around the year 1000; that in Reggio Calabria, on 5 February 1475, Rashi's commentary on the Pentateuch was printed, the first work in Hebrew with the date indicated. Moreover, the parents of the great Kabbalist Hayim Vital, known as "il Calabrese", came from the region.
It is worth noting that the 4th century synagogue of Bova Marina, rich in mosaics, the oldest in the West after that of Ostia Antica, bears witness to a flourishing community. Archaeological evidence of the Jewish diaspora can also be seen at the National Archaeological Museum of Reggio Calabria, at the Antiquarium Leucopetra di Lazzaro, a hamlet in Motta San Giovanni, in Vibo Valentia, and at the National Archaeological Museum of Scolacium in Roccelletta di Borgia.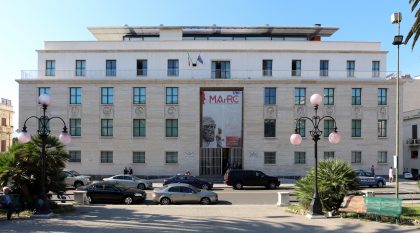 Nowadays, in the province of Cosenza, there is Ferramonti, the remains of the concentration camp for foreign Jews, built during the last world war. On the Cedar Coast (between Tortora and Cetraro, concentrated around Santa Maria del Cedro), every year in August, rabbis from all over the world come to harvest the excellent Calabrian citrus fruits that are an integral part of the Sukkot celebrations.
In Cosenza, for the recurrence of the Jewish Festival of Lights, a majestic candelabra is publicly lit in Largo Antoniozzi, in the historic centre, near the old Jewish quarter. In addition, the Calabria Kosher Food Festival was inaugurated in 2019.
A curiosity: in Reggio Calabria, the tourist can walk along a beautiful street dedicated to Aschenez (great-grandson of Noah) who, according to a legend, founded this beautiful city that looks out over the Mediterranean.
Text written by Riccardo Guerrieri