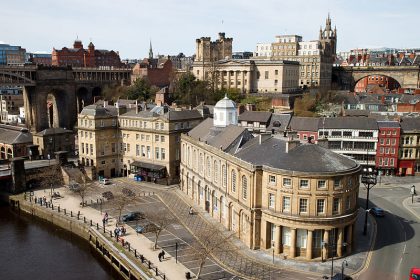 The Jewish presence in Newcastle probably dates from the Middle Ages. In 1234, Jews were expelled from the city. Some returned or first settled in Newcastle but it was not until the 19th century that an organized Jewish community emerged.
By the turn of 1830, about 100 Jews were living there. This was the year in which land for a Jewish cemetery was purchased. Eight years later, a synagogue was inaugurated.
Influx of Eastern European Jews
As the Jewish population grew over the century, another synagogue was built in 1868. Five years later, the two congregations joined together in a new synagogue. The influx of Eastern European Jews in the late 19th and early 20th centuries as a result of political events in the region, greatly increased the community, reaching 2,000 by 1900. The beautiful art deco synagogue was inaugurated in 1914.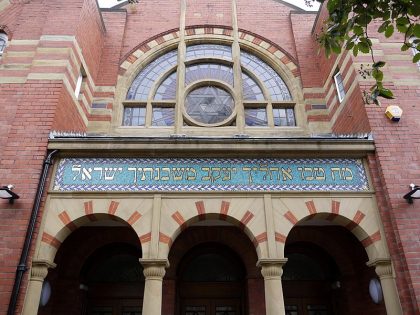 Since the Newcastle community was geographically close to Gateshead, the influence of the latter's famous Orthodox yeshiva was not negligible. In 1973, the various Orthodox streams came together to form the   Newcastle United Congregation at the Jesmond location. In 1986, they met at a new site, a synagogue in Culzean Park, which also had a mikveh. The outside of the Jesmond building is still preserved with its Hebrew writings.
Decline of the Jewish population
In 1962, the descendants of German Jews who had settled in Newcastle decided to build a  liberal synagogue. Prior to this, the Liberal community was assisted primarily by the Leeds community. In 1963, their synagogue was inaugurated. The synagogue had to move in the 1970s before finding a location in 1982.
In the second half of the 20th century, the Jewish population declined from 2500 in 1950 to 960 at the beginning of the 21st century and 600 in 2022. There are six Jewish cemeteries in Newcastle, the oldest being  Thornton Street, used between 1831 and 1851. It was restored in 1981.