Interview with Professor Gilberto Bosco, holder of the Chair of Harmony, Counterpoint, Fugue and Composition at the Turin Conservatory, also in charge of the cultural events of the European Days of Jewish Culture in Turin.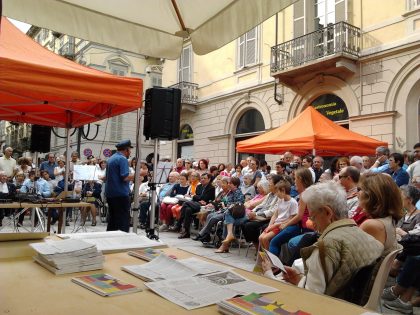 Jguideeurope: What will be the main theme of the Festival and how will it be shared?
Professor Gilberto Bosco: All the Jewish communities share the same theme with the rest of the communities in Europe involved in the European Days of Jewish Culture: "Dialogues". In Turin, we chose to particularly focus on "Dialogue between generations". In the morning, some discussions on this theme will be presented, as well as an event organized at the outskirts of the Synagogue by young members of the Community. All the discussions and lessons will take place at the Community center and will be available on zoom as well as on a screen in the place facing the Synagogue. From 11 am till the end of the afternoon, visits of the Synagogues and the Library of the Community will be organized for those willing to participate.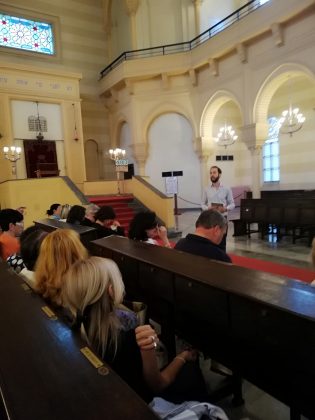 What are the other special events proposed?
We are planning a concert, available via zoom and shown on a screen. Musicians from Firenze will perform music from both the Jewish tradition and the Rom tradition. In the afternoon we are also planning a meeting between Turin's Bishop and Rav HaRashi of Turin focusing on the theme "Dialogue between religions". Some days before the 10th of October we will present, on zoom, a debate with different voices on the theme "Dialogue between generations".
Can you share a personal anecdote about a previous Festival?
Answering such a question is a bit difficult. Nevertheless, the simple fact of witnessing hundreds of citizens of Turin in a queue waiting to visit the Community, was for me astonishing.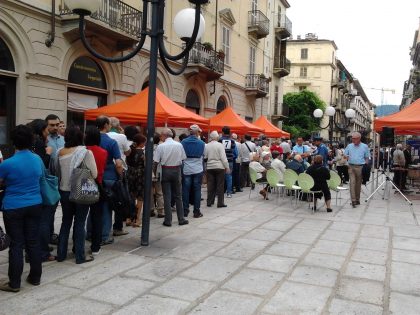 Which particular place related to Torino's Jewish heritage do you feel should be better known?
Also not an easy question. But just to name two:
– In Turin there's a big Synagogue (built around 1865) resembling a Christian Basilica, which is opened for Moadim. Below it, there is a little Synagogue (from around 1950), with an Aron and Teva having formerly been used in another Synagogue (built in the 1750s), which functions during all the year. The comparison is very interesting.
– The principal monument in Turin is MOLE ANTONELLIANA. It was built as the Synagogue of Turin (about 1860) and never used, and is now the Cinema Museum.