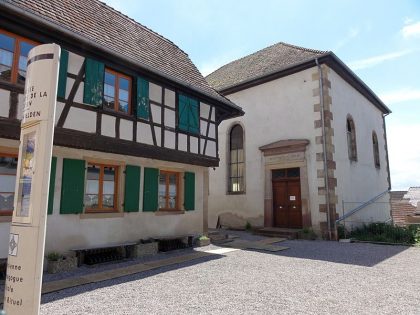 The Jewish presence in Hochfelden seems to date from the 16th century.
Built in 1841 and a historical monument since 1996, the synagogue of Hochfelden is a classic example of Alsatian synagogue architecture. It was preceded and even accompanied by another synagogue, built in the 17th century. Next to the synagogue was a mikveh, the former rabbi's house and a Jewish school.
The synagogue was restored by the ARCHE (Association Animation Recherche Culture Hochfelden et Environs) and became the Musée du Pays de la Zorn (Museum of the Land of the Zorn), where many elements of the synagogue still remain.
Sources : judaisme.sdv.fr