Interview with Hetty Berg, Director of the Jewish Museum Berlin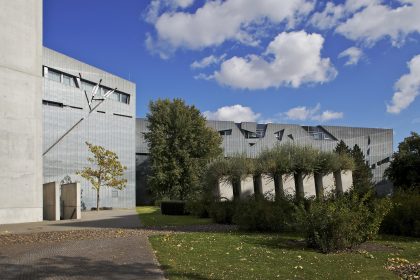 Jguideeurope: Which local political and cultural institutions participate in organizing the jubilees?
Hetty Berg: We are organizing our own exhibitions and events which tie in with this year's jubilees. This year, we will also celebrate 20 years of Jewish Museum Berlin during the summer with a cultural festival "Kultursommer zum Jubiläum", which is planned inhouse.
The other jubilees are organized by these institutions and bodies: 1700 year of Jewish life in Germany and 350 years of the Jewish community in Berlin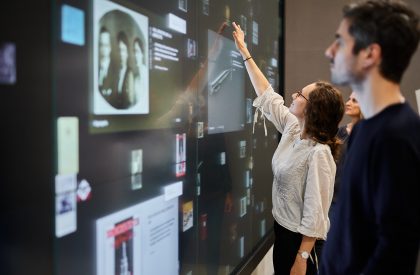 What will be featured at the Museum regarding those jubilees?
The JMB's new core exhibition and temporary exhibitions are all under the sign of this year's jubilees: 1700 years of Jewish life in Germany, 350 years of Berlin's Jewish community "Jüdische Gemeinde zu Berlin" and 20 years of the Jewish Museum Berlin.
This year's summer festival "Kultursommer zum Jubiläum" will be dedicated to 20 years of Jewish Museum Berlin. In July and August, we are inviting for a cultural summer with wonderful people, inspiring talks, great music and plenty of fresh air at the museum garden – or via livestream from home. Four differently themed evening events will not just celebrate the past 20 years of the museum, but take a look at the present and into the future of the museum.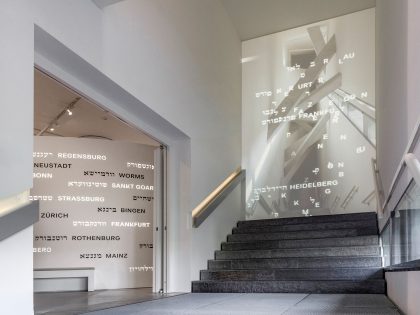 Can you tell us about the upcoming exhibitions at the Museum?
The new core exhibition "Jewish Life in Germany: Past and Present" opened in August 2020. Rich, diverse and interactive – it presents 1700 years of Jewish history and culture in Germany. The historical exhibition route spans from the early Middle Ages until the present day and is punctuated with thematic spaces that expand perspectives on the diversity of Jewish life.
Currently, the large-scale solo exhibition "Yael Bartana: Redemption Now" shows two decades of the artist's work, including video installations, photographs, and neon works. Over 50 early and more recent works of the contemporary artist Yael Bartana can be seen here until 10 October. At the core of the show is the commissioned video work Malka Germania (Hebrew for "Queen Germania"). An androgynous savior figure arrives in Berlin. Her journey floods the city with scenes from an imagined collective unconscious; past and future merge in an alternative present. The artist is known for exploring the visual languages of identity, memory politics, nations and social movements. Supported by the Hauptstadtkulturfonds.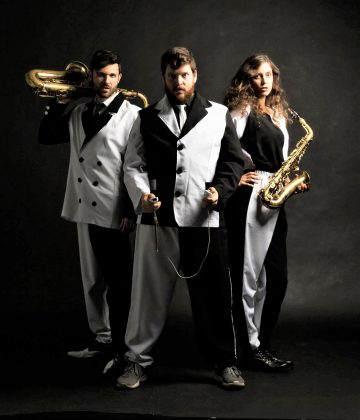 Between 3 Sep 2021 – 13 Mar 2022, Frédéric Brenner 's photographic essay "Zerheilt: Healed to Pieces" is on show at the Libeskind building. Following more than 40 years of photographic storytelling of Jewish life around the world, the internationally acclaimed photographer Frédéric Brenner has spent the last three years exploring Berlin, a stage for a vast spectrum of expressions of Judaism. Offering a fresh take on issues and people in and around the Jewish-German story, he critically examines prevailing conceptions in order to explore new perspectives.
Next year, the Enlightenment philosopher Moses Mendelssohn* (1729–1786) will take center stage at an exhibition from 17 March to 11 September 2022. "We Dreamed of Nothing but Enlightenment" – Moses Mendelssohn in His Time tells of Mendelssohn's life in Berlin and shows him as a figure who integrated polarizing forces in the midst of historical upheaval and awakening. He was already a European celebrity and he remains a central figure in German Judaism to this day.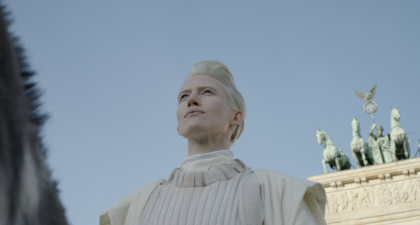 Can you share a personal anecdote about an emotional encounter with visitors or guests?
Unfortunately, I haven't met many visitors in Berlin, since the JMB was closed for months because of the pandemic. I remember a moving anecdote from my time at the Jewish Historical Museum in Amsterdam. A section of the core exhibition is dedicated to religious practice: among other things, there are recordings and filmfootage of the cantor and synagogue choir from the 1930's. One day, I met a visitor in the exhibition; the man was listening attentively and with great emotion to this famous Amsterdam cantor Maroko. The visitor told me that Maroko was his great-grandfather, who had been murdered during World War II. It was the first time that his great-grandson could hear his voice…