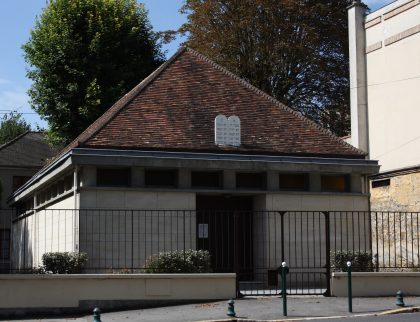 It seems that the presence in Seine-et-Marne dates from the Middle Ages. Among the towns where they settled are Meaux, Lagny, Provins, Melun, Livry-sur-Seine, Bray-sur-Seine, Foljuif, Nemours, Château-Landon, Brie-Comte-Robert, Montoix, Pontault-Combault, Nangis, Lizy-sur-Ourcq, Coulommiers, Montereau-fault-Yonne, Donnemarie-en-Montois and Herbeauvilliers.
Following the 1394 expulsion and the gradual return of the Jews to France, the Jewish presence in Fontainebleau probably dates from the King's stays in the castle, being more professional or intellectual than residential. François I probably took his Jewish doctor to Fontainebleau, had a Jewish doctor from Constantinople in 1538. Elie de Montaldo, personal doctor of Marie de Medici and the future Louis XIII, obtained permission to practice his faith.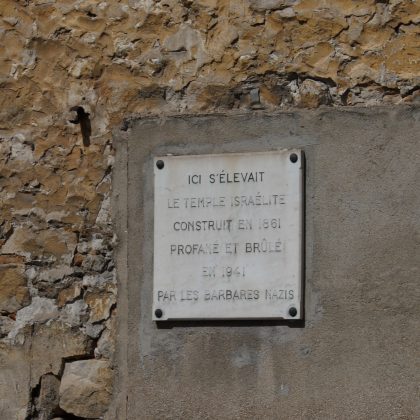 The Royal Library of Fontainebleau had Hebrew manuscripts before its reunification at the National Library. Queen Christina of Sweden, who was staying at the castle in 1657, received from the hands of the Christian scholar Gilbert Gaulmin a hundred Hebrew manuscripts. Father Antoine Guénée, who died in Fontainebleau in 1803, was the author of "Letters from some Portuguese, German and Polish Jews to M. de Voltaire" and had vigorous exchanges with him about the anti-Semitism of the philosopher. A stele erected in his homage is currently in the Fontainebleau hospital.
In 1784, Jews settled in Fontainebleau. In the 1808 census, the community numbered 121 Jews, the majority of whom were children. Most have surnames from Alsace. At the end of the century, the city had a synagogue located rue des Trois Maillets, then another in the Ruelle des Maudinés. In 1857, the community inaugurated a new temple, designed by architect Nathan Salomon.
During the occupation, the  synagogue was degraded and then burned down. In the aftermath of the war, the community was rebuilt thanks to the return of exiled Fontainebleau Jews and Sephardic Jews who came in the 1960s.